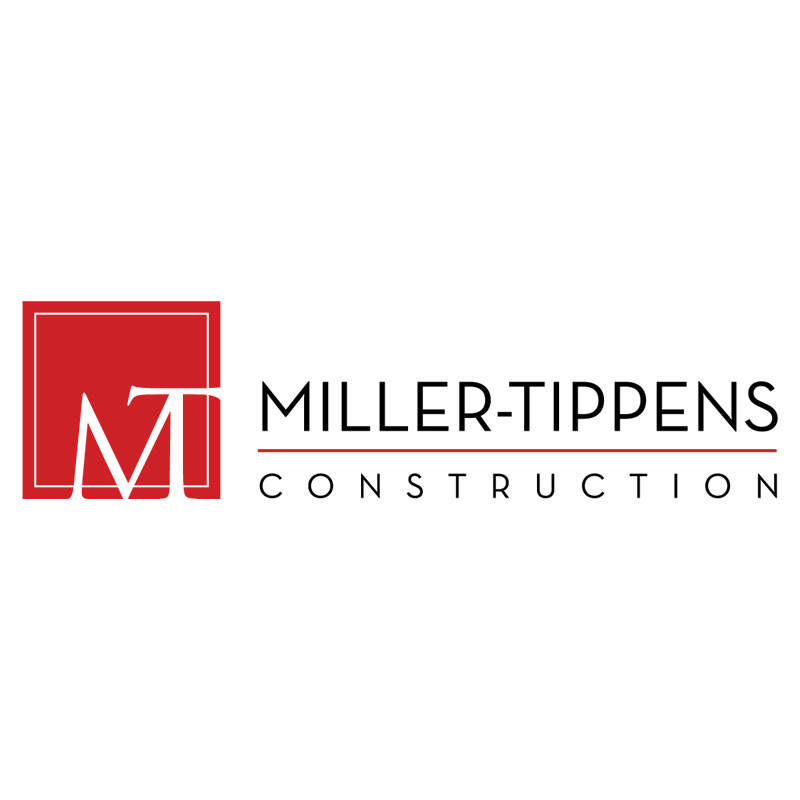 If you have ever wondered how a commercial construction company values its services, the key is transparent and honest project management. At Miller-Tippens Construction, we know that effective project management calls for the daily cooperation of our team of talented planners, construction managers, and engineers. Each person who contributes to a project will either help us to make or break our success. Working together, we can meet our deadlines and manage our costs for each project, which makes our clients happy. Our best practices in construction management ensures that we avoid cost overruns. In this post, we explain how we have developed a solid reputation in the commercial construction industry by serving the State of Oklahoma since 2005. We are proud to specialize in all types of construction, including these services: CM At-Risk, Cost-Plus-Negotiated, Design/Build, and Lump Sum/Hard-Bid.
Bidding on our Future
When you are planning to erect a building in Tulsa or Oklahoma City, Oklahoma, it will take a higher degree of strategic planning. This starts with finding the project that you want to build, drawing up the initial plans, and selecting the proper site for the construction project. Securing capital to cover costs of construction and all building costs requires a well-developed plan and a dependable estimate of the timeline of completion and budget. Clients will rely on commercial construction company project managers to keep them within their budget and to make adjustments to the project when they encounter cost overruns. It is our greatest strength to help our clients with the pre-construction process for creating the client's envisioned building. We have two designers on staff, Sam and Lance, who start with the design development plans, building them from the ground up to represent the client's vision, and then continue with the planning process. They will help you with the final bidding for construction management project, including helping you find the best subcontractors to stay within your budget.
Working to be the Best Construction Management Team in Oklahoma City
When you look for a construction management firm that keeps up with the demands of your project, we hope you will look no further than Miller-Tippens. Our commercial construction company experts are very connected to each project because we want to protect our reputation for quality and reliability. As your commercial construction company of choice, we ensure that one of the owners remains 100% involved in each project and conducts the visits and inspections at each worksite. We try to stop in at least monthly, but, quite often, our principals are visiting with more frequency. Our construction management team has a standard methodology for each phase in the planning and design processes and another set of protocols for the construction process. We use these construction management lists of policies and procedures to catch errors, especially that occur when contractors and subcontractors work under pressure. Our goal is to correct errors before they can delay a building project and end up costing our firm time, labor, and materials. Our inspections are guaranteed to ensure each client company receives the best quality at every stage of a construction management project. Anything less than this carefully and cautious approach could mean the difference between getting hired again.
The Process of Developing Construction Management Projects
We often get questions from prospective clients in Tulsa and Oklahoma City on how the commercial construction management process works. Typically, the clients are either going to inhabit the building themselves or develop the building and then sell it or lease out the spaces within it. For a multi-use building, this is a complex process. There will be different points during the year when each potential tenant will be ready to assume occupancy of a space within the building. If you want to build commercial structures, the development process means that the investors, or their project planners, must study the market and target the demand for each building in advance. You would study the need for each building at least 1 to 3 years before you would want tenants to take occupancy. The future owners of each building we develop will only make money if they can keep most of their commercial space leased over time and minimize the damage to that facility. Future owners must also forecast the updates and maintenance needed in each building and adjust their rents upward to cover these forecasted costs.
Exploring the Types of Buildings We Offer
Typically, we help your company develop the right amount of commercial space to meet your present and future objectives. Some of our projects include corporate offices, private practice offices, manufacturing plants, medical centers, and retail outlets and malls. Whether you want to develop a shopping center or a one-story law firm facility, you will need to work with talented project managers. We can adjust our level of services to fit your size and scale and will estimate the cost-per-square-foot. When you explore whether a proposed project is feasible, we encourage you to compare how much the cost per-square-foot compares to what you or the future owners will charge occupants for their finished space.
We Are Experts at Understanding the Scope of Your Project
We want to help your organization grow by providing our expert construction management team of planners and builders. We turn a paper or computer model of a proposed structure into a finished product, which could mean months or years of coordination and progress monitoring. This includes helping clients who want something on a smaller scale. Typically, a commercial construction company could quote you one cost per square foot now and revise their estimate during each month that you wait to break ground. If you wait a year or two to begin construction, you will be looking at a project that quickly grows beyond your price range. When this happens, especially with a smaller building project, you experience the need to cut back the scope of the project. When you start reducing square footage and special amenities in the building, the project becomes less attractive. You can either scale down to fit your budget or lose more time raising additional capital. We strive to be the best company serving commercial clients in Oklahoma City and Tulsa. We use a careful communication process to build a relationship with you and your investors or stakeholders and protect your interests throughout the process. Hiring a construction management business does not have to be a headache.
What It Means to Work With an A-Team
We are serious when we assert that Miller-Tippens only employs the best construction experts in the business. If you choose our firm to design and build a commercial building, you get the guarantee from our company owners that the people assigned to your project will have the most experience in Oklahoma. This means we do not cut corners, such as assigning an intern to a project. Even the smallest projects deserve our personal touch. We use the same construction management methodology to price each project by the square foot. We build careful forecasts using established models and then align all resources to ensure timely completion. If we get complaints when our clients inspect a building site, we use a mitigation process to address their concerns before moving forward to the next phase of the project.
Partnering With the Best Commercial Construction Company in Oklahoma
There are many local firms that claim to specialize in Construction Management here in Tulsa, but they are not staffed by a stable team of building and development experts. They are actually a fluid team of planners, engineers, and superintendents, some of whom have little ground-level experience, who collaborate on different projects during the year. Some construction managers and project managers work on multiple projects on a contract basis. They never truly represent the same company or feel any sense of ownership for the projects they develop. We are not here building software applications. With offices in Oklahoma City, we love to cooperate and erect high-quality facilities that will empower Oklahoma companies to grow and serve new markets. We use a strict safety policy, ensuring that all employees and contractors have the right trainings required by OSHA and other regulatory bodies. We also ensure that our teams work together and maintain effective and timely communication with each client. We will use our BIM clash detection technology to keep each project moving along its projected schedule. This ensures that the client meets its construction management deadline for occupancy and does not exceed the project budget. Before you choose any other project management team to design and build your commercial facility, give us the opportunity to prepare a competitive bid. You will be glad that the best designers and implementers in the state are on your side and managing your resources with precision!
Discover the Difference Today
Ask any of our satisfied clients in Tulsa or Oklahoma City. Our projects get finished on time and with minimal problems because we pay attention to each inspection. This is what our owners love to do by visiting each site. We form long-term partnerships with providers in every type of trade, including electrical, drywall, plumbing, HVAC, demolition, paving, masonry, carpentry, flooring, painting, and interior design. You don't get just any laborer performing shoddy work. You get the combined resources and talents of master craftspeople who excel in managing their teams and meet their deadlines, so we can move to the next phase without delays. When you work with us on one project, you will appreciate how we try to minimize the hassles and call us again for the next structure that enters your mind. We will strive to earn your referrals and expand our company over the next decade with smart business practices and increased transparency! Contact us our commercial construction management company today for free information!
Contact Miller-Tippens today at our Tulsa location ((918) 215-3312) or our Oklahoma City location ((405) 600-1022) and learn more about what our professional construction management team can do for you!
Miller-Tippens Construction Management in Tulsa
Miller-Tippens Construction Management in Oklahoma City